The late, great Freddie Mercury.  Not only one of the greatest voices and entertainers of all time, he also had one of the greatest appearances of all time.
There has been talk of a Freddie Mercury biopic in production which will inevitably lead to a much needed influx of Freddie Mercury Halloween costumes this year.
Here is a head to toe guide for putting together the most fabulous and exciting Mercury costume:
Step One: mustache.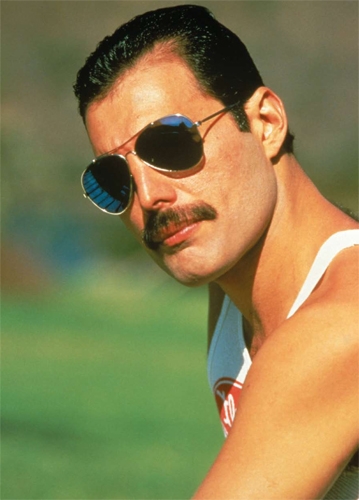 This is crucial. I would say it's the most important part, but everything is important. That being said, this is probably the most important part. A beautiful, dark, perfectly shaped, king sized caterpillar resting on your upper lip will start you off right.
Step Two: Jacket
This may be the most important part of this outfit. It's a marching band jacket with an appropriately excessive amount of leather straps and metal buckles.  Along with this there must be a white tank top underneath. This tank top should eventually be removed allowing for a perfect shirtless-under-a-jacket look.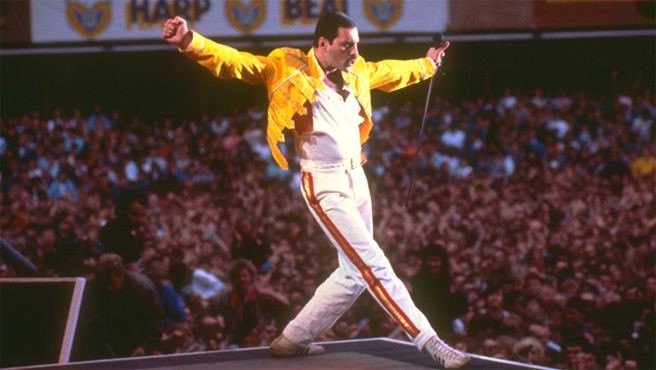 Step Three: Pants/Shoes
The pants — white with a red/gold stripe down the sides — might just be the most important part of this outfit. From what I've read, baseball pants with a red stripe down the side can work well as a substitute. Otherwise you may have to do some deep diving to find the perfect pair of those spectacular pants. As for the shoes, any casual white Adidas sneaker with black stripes will do.
Step Four: Exude a Humble Excellence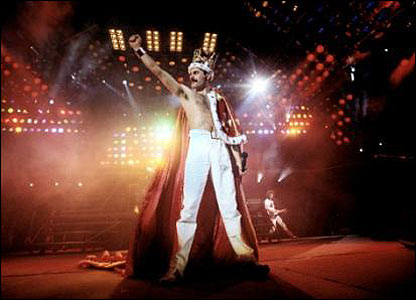 This is by far the most important piece to this outfit. Once dressed as the great Freddie Mercury this step should come naturally. You will begin to feel a comfortable confidence that has no need to be bragged of; it will be apparent on its own.
As always, the truly most important part is to have fun!