New Girl, starring Zooey Deschanel, has become ubiquitous among television viewers and has turned into a pop culture staple. Deschanel's character, Jess, is a peppy, quirky gal with distinctive (see: vintage) style. Her look is subtle enough that it can be borrowed to add some variety to your look, and if you mimic specific elements of her style, it can be a great hipster/nerd/New Girl-themed costume. Let's take a look at a few things you can do to put a little Jess in your step.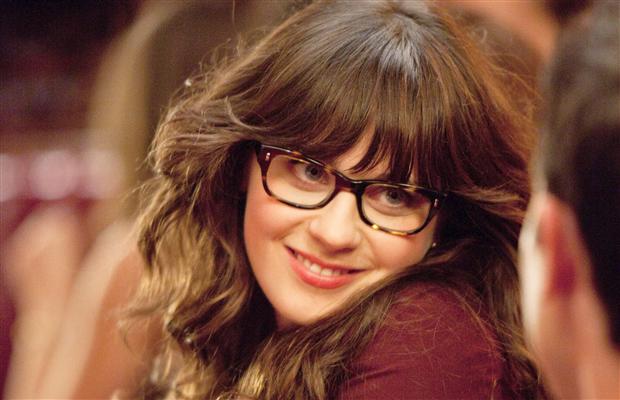 Retro Frames
Nothing gets you to geek chic faster than retro glasses. A staple in Jess' look, they say "I'm sophisticated, silly, and may or may not love your favorite comic books." Solid black goes with everything, but tortoise shell is versatile as well. For extra fun, wear solid color frames once in a while to mix and match with different outfits.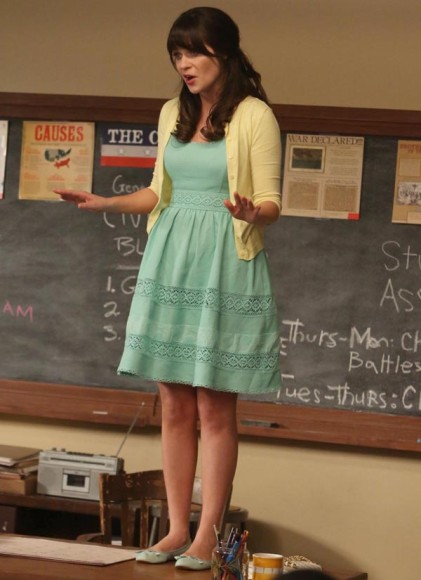 It's Always Sweater Weather
Winter, spring, summer, fall… it's irrelevant. There's a sweater for every season and outfit. Cardigans go with everything, and be sure to have some striped pullovers to wear with jeans. You'll want to have a variety, from thick and woolly to thing and ventilated. A sweater is the perfect way to put an outfit over the top, and it's removable if you get too warm.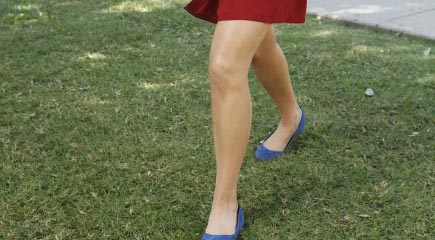 Flats Are For Cool Cats
Flats have a way of being elegant and casual at the same time. Besides being comfortable, they come in a variety of styles and colors, making them easy to fit in with any look. Jess wears them often, and you can too if you want to complete the look.
Vintage Dresses
These are a staple. If you do one thing, wear a vintage dress and you'll be most of the way there.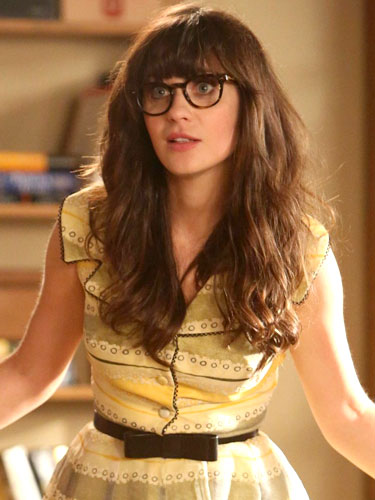 Don't Forget the Bangs
Like the dresses, the hair is a crucial part of this look. A long, curly brown wig will do the trick, or you can just do bangs with your own hair. No matter what, go for bangs.
So there you have it. You're now ready to channel your inner Jess. If you're not sure how to act once you've got the outfit on, just be quirky, unexpectedly pull out a ukulele, and break into song.